Elevating Healthy Building Innovation
The pandemic has made everyone from CEOs to Facilities Managers hyper aware of indoor health. Almost every organization has had to wrangle with the cost of microorganism spread in indoor spaces, and for many it has had an outstanding negative economic impact.
Many organizations and schools feel they have to choose between budget, safety, and sustainability?
What is you didn't have to choose?
Take a new look at how healthy building solutions support your revenue retention, facilitate learning and collaboration, and power sustainability efforts.
Understanding your high risk spaces puts a spotlight on positive outcomes and solutions to reduce exposure in a cost effective and sustainable way. Don't turn up the HVAC, turn to solutions with a targeted and outcome driven approach.
Featured
On-Demand Healthy Buildings Webinar
In this session geared toward executives, administrators, and facilities leaders, learn how a people-driven approach to buildings can lower costs, improve sustainability and productivity, and raise the bar on occupant satisfaction.
Saving energy is a must for facilities managers looking to meet environmental standards and lower costs. However, if reducing costs means dialing down system usage, then not enough outdoor air may enter or exit the building, which immediately reduces air quality. Since costs are reviewed at least quarterly while health is often affected over years and decades, operating for cost savings rather than indoor air quality is unfortunately all too common.

Download the Whitepaper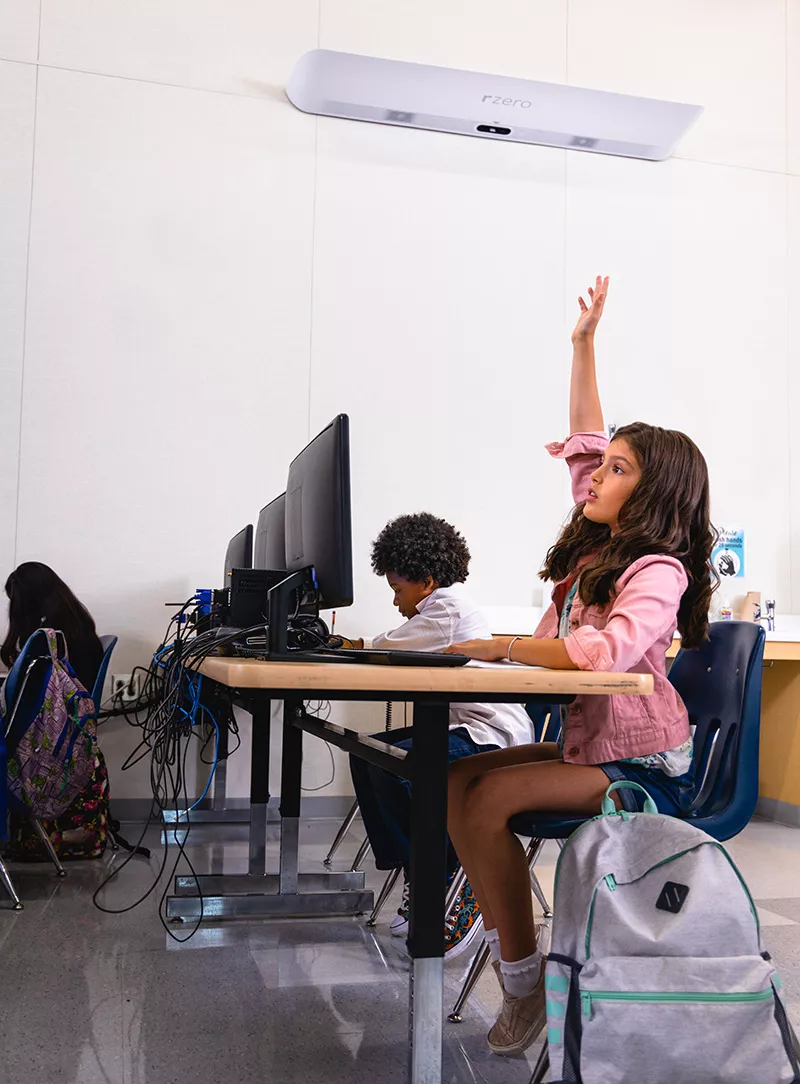 The implementation of innovative technologies as a part of our ongoing measures is crucial to the continued protection of the health and well-being of our residents, their families, and our employees. We are proud to partner with R-Zero to help ensure that our buildings are healthy and clean for the entire Trilogy community."
- Leigh Ann Barney,
Trilogy Health Services President and CEO
Make your space safer
with R-Zero