Vive
Always-on air & surface disinfection
Improve indoor health with the industry's most effective Far UV-C device.
Contact us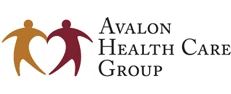 Engineered to meet the needs of
occupants, end users, and buyers
Efficacy
Protect high-risk spaces with 99%+ air and surface disinfection. With continuous Far UV-C, there's no need to rely solely on manual chemical disinfection anymore, which misses up to 50% of surfaces.
ROI
Improve your indoor health practices. Enhancing ventilation and disinfection protocols have been shown to increase employee productivity, student achievement, and reduce viral risk.
Sustainability
Achieve your IAQ goals with 65% less energy costs and 85% fewer GHG emissions than HVAC. Upgrade from point-in-time to continuous surface disinfection while producing 99% less waste than chemical disinfection.
Step 1: Placement
Using a human-safe wavelength of UV-C, Vive is perfect for occupied spaces where people interact at close proximity.
Step 2: Safety
Unlike other UV-C wavelengths, 222 nm light has been shown to be proven safe to human skin and eyes, under certain thresholds. R-Zero designs, installs, and operates Vive to never exceed these conservative thresholds set by ACGIH.
Step 3: Disinfection
Vive emits a veil of Far UV-C light (222 nm) disinfecting air and surfaces.
Step 4: Maintain safe spaces
Vive rapidly and continuously disinfects 99.9% of certain microorganisms,* autonomously making spaces healthier. *See R-Zero Efficacy Report for details.
One platform for healthy, smart, and sustainable buildings
R-Zero Connect integrates data from all devices, extracts insights, and manages workflows.
Vive's presence detection and usage data are incorporated into Connect platform to inform room-based health and risk scores. Data from sensors dictate post-occupancy flushing cycles for enhanced air and surface disinfection.
Safe UV-C disinfection
solutions for any space
Hear what our customers have to say about R-Zero
"Our priority, first and foremost, is the health and safety of our people," said Jeff Hyder, Chief Operations Officer for Simple Green. "We're a social office, and needed a long-term solution that allows us to collaborate safely without requiring masks indefinitely. R-Zero's technology allows us to do just that. Our teams are happy to see how we're prioritizing their well-being in an effective, efficient and sustainable way."
Jeff Hyder, COO
Simple Green