Beam
Always-on air disinfection
Improve indoor health with the industry's most effective upper-room UV-C device.
Show me how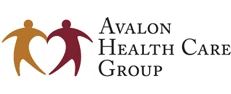 Engineered to meet the needs of
occupants, end users, and buyers
Efficacy
Provide hospital-grade air disinfection by adding 10 eACH to your space, the equivalent of changing air in a room every 6 min. While typical buildings have 1-3 air changes per hour (ACH), hospitals are required to reach 6-20 ACH because of the high risk of infection.
ROI
Improve your indoor health practices. Enhancing ventilation and disinfection protocols have been shown to increase employee productivity, student achievement, and reduce viral risk.
Sustainability
Achieve the highest efficacy upper-room UV-C air disinfection with the energy consumption of a high-performance laptop. Beam achieves an equivalent non-infectious air delivery rate as HVAC with 95% less energy costs and greenhouse gas emissions.
Step 1: Installation
Installed in occupied spaces with long occupant dwell times, Beam is the perfect solution for powerful and continuous air disinfection.
Step 2: Continuous safety
Beam shines a layer of UVGI light at the top of a room, typically from 7 feet up to the ceiling. This is called the disinfection zone.
Step 3: Continuous UV-C disinfection
As occupants talk and breathe, their exhaled breath travels to the top of the room (warmer air rises), reaching the disinfection zone.
Step 4: Inactivate harmful microbes
Beam's UV-C light rapidly inactivates the harmful microbes in this air by preventing their replication.
Step 5: Clean air
Newly cleaned air naturally recirculates back into the lower portion of the room, where it is safely* inhaled.
*Neither R-Zero nor any other disinfection product can guarantee 0% chance of risk of disease transmission. See our efficacy report for more information.
One platform for healthy, smart, and sustainable buildings
R-Zero Connect integrates data from all devices, extracts insights, and manages workflows.
Beam's presence detection and usage data are incorporating into Connect platform to inform room-based health and risk scores. Data from sensors dictate post-occupancy flushing cycles for accelerated air disinfection.
Safe UV-C disinfection solutions
for any space
Hear what top academics have to say about Beam
"Air disinfection is critical to stemming this pandemic and vital to keeping our students, teachers and the general public safe. While continued studies and monitoring are important, the early results of this study are promising in showing that upper room germicidal air disinfection may reduce transmission in schools as reflected by wastewater monitoring."
Dr. Edward Nardell
Professor, Harvard Medical School and Harvard T.H. Chan School of Public Health