Always on. Always brilliant.
Become unstoppable with sustainable, energy efficient, thriving spaces.
See how
Real-time UVC disinfection intelligence for industry leaders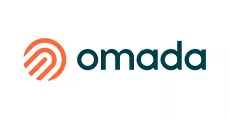 Always-on savings and peace of mind.
Scientifically tested, real-world proven. Beam and Vive provide continuous disinfection for an always-on world.
The world's first LED-based, autonomous Upper-room UVGI solution continuously disinfects air with 99.99% efficacy.
Vive continuously disinfects air and surfaces in smaller occupied spaces with unmatched performance and ease.
Intelligent disinfection technology for a healthy world
Beam and Vive deliver non-stop air and surface disinfection in occupied spaces. Use Beam and Vive together or separately based on need.
Neutralize 99.99% of viruses and bacteria in minutes*
Get 2x the coverage with best-in-class efficiency
Achieve 12x more sustainability than HVAC & chemical solutions
Increase air changes per hour (ACH) for 8x less cost
*All efficacy claims are proven through FDA/EPA compliant lab testing following GLP (Good Laboratory Practices) Protocol.
Protecting over 60,000 people in 450 locations annually
Embrace success at every turn.
Deliver superior protection to your unique spaces with continuous, proactive disinfection.
Deep sanitization, minimal impact
UVC technology uses the power of light to disinfect with greater efficacy, consistency, and less energy than today's heavily HVAC and chemical-dependent solutions.
Data-driven confidence at your fingertips
The R-Zero Connect platform provides up-to-the-minute disinfection insights, floor plan views, and detailed reporting across all connected locations.
Lower costs make every square foot count
Best-in-class efficiency yields significantly lower disinfection costs per square foot.
Excellence starts from within
Custom-fit solutions ensure your space is optimized for maximum success and safety.
More efficiency,
less cost.
Save on energy costs by dramatically increasing air disinfection efficiency.
Air disinfection
Carbon footprint
KG CO2 Equivalent / 1,000 SQFT
*Delivering additional air changes per hour via HVAC* can be achieved by increasing ventilation, filtration, outdoor air exchange, and pre- and postoccupancy flushing.
Beam is 20x more sustainable than ventilation increases via HVAC.
As an air disinfection solution, Beam has a 95% lower carbon footprint than HVAC.
How our always-on solutions work
Beam
Large-area disinfection without cost & complexity.
Always-on, autonomous Upper-room UVGI air disinfection for large spaces. Beam inactivates 99.9% of certain airborne viruses and bacteria in spaces larger than 1,000 sq ft in as little as 15 minutes.
A horizontal veil of UVGI light shines across the top of an occupied room.
Potentially contaminated air rises and passes through the UVGI zone of light, where it's disinfected.
Natural airflow recirculates the disinfected air in the occupied space.
Vive
Disruption-free disinfection for small occupied spaces.
Vive continuously disinfects air and surfaces with Far-UVC light in smaller occupied spaces, eliminating 99.99% of harmful microorganisms in minutes using 222nm Far-UVC.
Vive emits a veil of Far-UVC light surrounding surfaces and occupants.
The veil disinfects surfaces within its reach and can eliminate 99.99% of microorganisms in just 12 minutes at distances over 2.5 meters away from the device.
Potentially contaminated air rises and passes through the Far-UVC veil where it is disinfected and recirculated throughout the space.
Always-on solutions in action
High Density
Classrooms / Cubicles / Training Rooms / Venues / Waiting Rooms / Rec Rooms
In highly shared spaces always-on solutions allow people to carry on with comfort and ease - while remaining safe in fast paced, highly populated, large indoor environments.
High Turnover
Conference / Break / Visitor / Rec / Lunch Rooms / Nurse Stations / Patient Rooms
High turn over in these rooms increase risks and also serves as our most precious moments of interaction, connection, and innovation. Protect what makes us connected.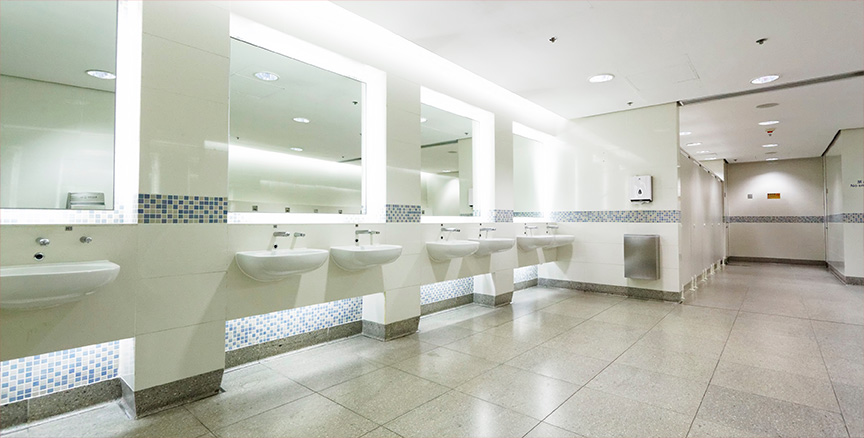 High Touch
Offices / Restrooms / Personal Meeting Rooms / Gyms / Room Turnover /
Small indoor spaces with quick turnover or higher touch activities are more likely to have a higher concentration of microbes, protecting air and surface continually is the key to safety.
Always-on disinfection backed by the robust R-Zero ecosystem
The future of buildings is healthy, connected, and sustainable. Drive your healthy building strategy with an automated and data-driven approach to disinfection.
Inspire success with healthy, confident spaces.
Smart, whole-room UV-C disinfection
with hospital-grade efficacy
Highest efficacy product on the market; hospital-grade disinfection
Delivers +2:1 ROI with R-Zero ecosystem; less chemical use and labor
Real-time data through R-Zero Connect
Communicate the extra care you are taking to make spaces clinically clean
210X safer, 400X less waste: deadly for microorganisms, friendly for our planet